Tour of Highclere Castle and gardens
Unique stops at Bletchley Park, Churchill's War Rooms and Selfridges & Co.
The chance to see iconic villages from The Vicar of Dibley, Midsomer Murders, Inspector Morse, Endeavour & Inspector Lewis
Special visits in London, Oxfordshire
A very special overnight experience at Luton Hoo
Luxurious accommodations and fine dining
And so much more...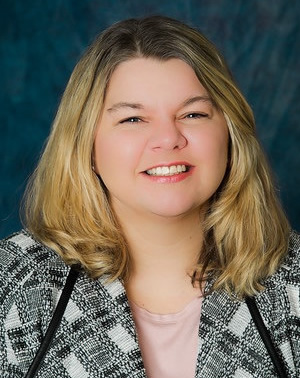 On behalf of ATL PBA and WABE, I would like to invite you to join us for the Great British Telly Tour, a special tour of England for our most passionate viewers and listeners. In partnership with Transcendent Travel, we will be hosting you as a follow-up to our very popular, To the Manor Born Tour.
During this special week, we'll be touring the locations associated with Downton Abbey©, Midsomer Murders, Poldark, Victoria, The Vicar of Dibley, Agatha Raisin, The Bletchley Circle, Inspector Morse, Lewis, and Endeavor, as well as other heritage stops associated with Winston Churchill and Mr. Selfridge. You will "step inside the screen" as you enjoy the towns and brilliant sites, making connections between our tour stops and the great British programs you have come to love on ATL PBA. In between "scouting locations" with us, you'll have time for exploring and shopping, and enjoying beautiful hotels along the way.
Our team will be with you every step of the way to help guide you through this unforgettable travel experience. Please join us for this once-in-a-lifetime opportunity to create some very special memories.
For more information, and to make your reservation, call 1.866.654.7508.
Best wishes,
Melissa Bauer
Major Donor Officer, Atlanta PBA
---
Transcendent Travel is pleased to partner once again with ATL PBA on another unique tour of the United Kingdom — including behind-the-scenes experiences of their exceptional programming.
The Great British Telly Tour will have many highlights including Highclere Castle, Chavenage House (as seen in Poldark), as well as picturesque villages used in Midsomer Murders, The Vicar of Dibley and other sites associated with Victoria, Agatha Raisin, Mr. Selfridge, and The Bletchley Circle.
Throughout the journey, we will enjoy exceptional meals and stay in some wonderful hotels including the luxurious Luton Hoo, where Princess Elizabeth & Prince Philip spent part of their honeymoon.
Along the way, you will meet many local experts who will tell us the stories and history associated with our stops. Anyone interested in British history will enjoy our visit to Churchill's War Rooms as well as Bletchley Park, home of the secret WWII codebreakers. And garden lovers will marvel at the beauty of the Cotswolds.
I do hope you will join us for this very special tour in August 2020.
Andrew Lannerd
Tour Director, Transcendent Travel
Day 1 - Monday, August 24th, 2020
Morning arrivals to London Heathrow
Journey into Central London | Arrive Amba Hotel, Charing Cross, London - our beautiful hotel is located next to Trafalgar Square, and near all of London's major attractions
2:00pm: Walking tour of Historic Central London, including Horse Guards Parade, Westminster, and Whitehall
Tour of the Churchill War Rooms, the iconic site of secret and strategic planning during World War II
Welcome to London reception and group dinner
Overnight accommodations at Amba Hotel, London
Today as you arrive in London, you will be greeted by the Transcendent Travel team and we will begin our journey together. In the afternoon, we'll participate in a history-focused walking tour of central London and then an unforgettable visit to Churchill's War Rooms — the secret site where Sir Winston Churchill and his generals did their strategic planning of WWII. These rooms are today, just as they were when the war ended.
In the evening, as you settle into the beautiful Amba Hotel located at London Charing Cross, we will gather for a group welcome reception and delicious dinner to toast our week ahead exploring England.
Day 2 - Tuesday, August 25th, 2020
Delicious full English or Continental breakfast at Amba Hotel, Charing Cross
Coach journey to Oxfordshire - the home of Midsomer Murders
Expert-led tour of the beautiful village of Dorchester-on-Thames, often called the star of Midsomer Murders as so many episodes have been filmed here
Group lunch at the White Hart in Dorchester-on-Thames
Journey to the village of Warborough and visit to the Six Bells Pub - frequently seen in Midsomer Murders
Free time to explore Reading, Berkshire including Reading Abbey
Group dinner at The Roseate Hotel, Reading
Overnight accommodations at The Roseate Hotel, Reading
Today we are off to Oxfordshire, to see many of the sites and villages associated with the classic series Midsomer Murders. Our tour of Dorchester-on-Thames will be led by Midsomer Murders experts, and we will see the sites used in filming, as well as beautiful Dorchester Abbey.
For lunch, we will gather at the White Hart Hotel for a delicious group meal, then head to nearby Warborough — a village filled with thatched-roof cottages as well as the Six Bells Pub, where we will enjoy a pint with the locals.
Later in the day, you'll have some free time in Reading for shopping or seeing the ruins of Reading Abbey. In the evening, we will dine in our beautiful hotel, The Roseate Hotel, one of the region's most luxurious places to stay.
Day 3 - Wednesday, August 26th, 2020
Sumptuous breakfast at The Roseate Hotel
Tour of Highclere Castle & gardens - Home to the iconic Downton Abbey©
Visit to Chavenage House - the Poldark house
Group dinner at The Roseate Hotel, Reading
Overnight accommodations at The Roseate Hotel, Reading
Today we're off to Highclere Castle, the iconic home of Downton Abbey©, where you will enjoy a tour exploring the rooms and gardens that you know so well from this popular series. After your tour, you'll have time for lunch or tea onsite as well as a stop to the gift shop where you can pick up the perfect souvenir of your visit.
In the afternoon we'll head to Chavenage House, known as "the Poldark house", famous for its wonderful Elizabethan interiors long before the series premiered.
This evening, we will enjoy another group dinner together at The Roseate Hotel, looking back on what was a very special day.
Day 4 - Thursday, August 27th, 2020
Breakfast at The Roseate Hotel
Journey to Oxford for a special Inspector Morse, Lewis and Endeavour Tour of Historic Oxford
Visit to the beautiful village of Biddestone, as seen in the series Agatha Raisin
Evening at leisure in the heart of Reading
Overnight stay at The Roseate Hotel, Reading
We will start the day in Oxford for a very special Inspector Morse, Lewis and Endeavour tour of Historic Oxford, with an expert on these wonderful programs and the iconic settings where they are filmed.
In the afternoon, you will see the charming village of Biddestone in Oxfordshire — used as the backdrop of the series Agatha Raisin, based on the books by renowned author M.C. Beaton.
Tonight, you will have an evening at your leisure to explore and dine at one of the great restaurants in Reading, just steps from our hotel.
Day 5 - Friday, August 28th, 2020
Delicious morning breakfast in Reading
Guided walking tour of Turville in Buckinghamshire, The Vicar Of Dibley village
Visit to Bletchley Park, home of the WWII codebreakers - as seen in The Bletchley Circle
Unforgettable group dinner at Luton Hoo
Luxurious overnight accommodations at Luton Hoo, a top-rated Country House Hotel, Spa and Restaurant
Today we will head to the county of Buckinghamshire to see the village used for the filming of the classic series, The Vicar of Dibley. Our guided tour will show you the sites used for filming, with a few stories along the way.
This afternoon, we will enjoy a tour of Bletchley Park, the secret home of the World War II Codebreakers. During this fascinating visit, you will discover how thousands of people secretly worked to eventually break the code and interrupt enemy plans.
Following Bletchley Park, we will head to the glorious country house hotel, Luton Hoo — our home for the evening. Luton Hoo was where HRH The Princess Elizabeth (future Queen Elizabeth II) and Prince Philip spent part of their honeymoon in 1947, and was frequently visited by Queen Victoria. The elegant surroundings of this magnificent hotel will long stay in your memory!
Day 6 - Saturday, August 29th, 2020
Breakfast in the gorgeous dining room at Luton Hoo
Journey into Central London
Visit to Selfridges - as seen in Mr. Selfridge
Visit to The Wallace Collection, one of London's finest museums
Farewell group dinner in London
Overnight accommodations at Amba, Charing Cross, London
Breakfast will be served in the gorgeous dining room at Luton Hoo, after which you'll perhaps take a stroll around the beautiful gardens, before we are off to London.
In London, we will enjoy a behind-the-scenes tour of Selfridges & Co. as seen in the series Mr. Selfridge. You'll have time after our tour for a little shopping or perhaps a snack in the renowned food halls.
In the afternoon, we will journey to The Wallace Collection. This museum comprises an extensive collection of fine and decorative arts from the 15th through 19th-centuries, with important holdings of French 18th-century paintings, furniture, arms and armor, porcelain, and Old Master paintings.
Tonight, we will share a farewell dinner in Central London as we look back over a wonderful journey.
Day 7 - Sunday, August 30th, 2020
Breakfast at Amba Hotel, Charing Cross, London
AM Departures from London - Or perhaps you'll want to stay a few extra days in London?
Today, after breakfast, we say goodbye having had an unforgettable week together.